All features
1 Site license

Updates for 1 year

1 Year free support and any queries

Lifetime usage for 1 domain

Manage multi site licence

Add or Revoke Domain for Multi licence

Customer dashboard features

Export/Import licence

Ticket Based Support

Support response within 24 hours
All features
All features
6 Sites license

Updates for 1 year

1 Year free support and any queries

Lifetime usage for 5 domains

Manage multi site licence

Add or Revoke Domain for Multi licence

Customer dashboard features

Export/Import licence

Ticket Based Support

Support response within 12 hours
All features
All features
Unlimited Sites license

Updates for 1 year

1 Year free support and any queries

Lifetime usage for Unlimited domains

Manage multi site licence

Add or Revoke Domain for Multi licence

Customer dashboard features

Export/Import licence

Ticket Based Support

Support response within 6 hours
All features
All features
1 Site license

Updates for Lifetime

Lifetime free support and any queries

Lifetime usage for 1 domain

Manage multi site licence

Add or Revoke Domain for Multi licence

Customer dashboard features

Export/Import licence

Ticket Based Support

Support response within 12 hours
All features
All features
6 Sites license

Updates for Lifetime

Lifetime free support and any queries

Lifetime usage for 5 domains

Manage multi site licence

Add or Revoke Domain for Multi licence

Customer dashboard features

Export/Import licence

Ticket Based Support

Support response within 6 hours
All features
All features
Unlimited Sites license

Updates for Lifetime

Lifetime free support and any queries

Lifetime usage for Unlimited domains

Manage multi site licence

Add or Revoke Domain for Multi licence

Customer dashboard features

Export/Import licence

Ticket Based Support

Support response within 6 hours
All features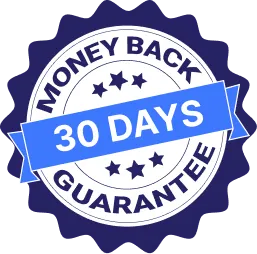 100% Money Back Guarantee
Thank you for your purchase. We are happy with your purchase. However, If our product/plugin does not work or has an issue with its functionality then we will review and happily refund 100% of your money within 30 days of your purchase.
Please note that we do not refund if the product has been purchased at a discount.
Testimonials
What Others Have to Say About Our Products
Great plugin, almost everything you need is here, admin is very responsive and helpful, success is always for themedev.
Themedev is one the best wp plugin development company which provide good service. All products are highly qualities base on technically.
Good product and great customer service I couldn't help but get the ten-in-one package
Win Extra
10%

with
Your Tweet

We guarantee 100% satisfaction with our help & support service. However, if our plugin still doesn't meet your needs, we'll happily refund 100% of your money within 30 days of your purchase. No questions will be asked.
01. Click to Tweet on your profile. You can edit the post text but not the hashtags.
It's ThemeDev's special treat to spread business with joy in the most amazing time of the year! Enjoy marvelous discounts on #WordPress Theme & plugins from #ThemeDev.
https://themedev.net/nextli/pricing/
#holidaydeals #nextfrontend #nextli #nextwoo #nextland #next3
Frequently Asked Questions
Don't worry we can provide documentation and source code for server files.
If you did not find the answer you were looking for, you can contact us via the email or github.
Yes, We are provide support for premium version users. You can join to support forum for submit any question after purchasing premium version. Free version users support is limited on github.