Personal
Save $20
$49 $69
/ Yearly
1 Site license

2 sites total (1 production and 1 development)

Updates for 1 year

1 Year free support and any queries

Lifetime usage upto 1 domain

Get Unlimited Events

Multivendor Events

Stripe Payment System

Maintain Attendance

The Attendee Information provides you with a list of the information that registrants must provide when registering for the event.

Event Calendar View

To make it easier for attendees to sign up for many events, display events with daily, weekly, monthly, and yearly views using the event calendar.

Page Builder Compatibility

Compatible with popular third-party page builders including elementor, visual composer, and divi builder as well as Gutenberg! No coding expertise is necessary for setup.

Custom Field for Attendee Form

Create custom registration forms for attendees with as many additional fields as you like to have complete control over the registration process.

Manage Speakers/Organizers

Make a single page specifically for speakers and organizers to give their names, a brief bio, social network links, company URLs, and other information.

NextCRM Integration

Utilize NextCRM to automate your time-saving marketing initiatives while maintaining customer interactions.

Multiple layout of Events

Ticket Based Support

Support response within 24 hours
See all features
Business
Save $40
$119 $159
/ Yearly
Upto 5 Sites license

Updates for 1 year

1 Year free support and any queries

Lifetime usage upto 5 domains

Get Unlimited Events

Multivendor Events

Stripe Payment System

Maintain Attendance

The Attendee Information provides you with a list of the information that registrants must provide when registering for the event.

Event Calendar View

To make it easier for attendees to sign up for many events, display events with daily, weekly, monthly, and yearly views using the event calendar.

Page Builder Compatibility

Compatible with popular third-party page builders including elementor, visual composer, and divi builder as well as Gutenberg! No coding expertise is necessary for setup.

Custom Field for Attendee Form

Create custom registration forms for attendees with as many additional fields as you like to have complete control over the registration process.

Manage Speakers/Organizers

Make a single page specifically for speakers and organizers to give their names, a brief bio, social network links, company URLs, and other information.

NextCRM Integration

Utilize NextCRM to automate your time-saving marketing initiatives while maintaining customer interactions.

Multiple layout of Events

Ticket Based Support

Support response within 12 hours
See all features
Developer
Save $70
$199 $269
/ Yearly
Unlimited Sites license

Updates for 1 year

1 Year free support and any queries

Lifetime usage for Unlimited domains

Get Unlimited Events

Multivendor Events

Stripe Payment System

Maintain Attendance

The Attendee Information provides you with a list of the information that registrants must provide when registering for the event.

Event Calendar View

To make it easier for attendees to sign up for many events, display events with daily, weekly, monthly, and yearly views using the event calendar.

Page Builder Compatibility

Compatible with popular third-party page builders including elementor, visual composer, and divi builder as well as Gutenberg! No coding expertise is necessary for setup.

Custom Field for Attendee Form

Create custom registration forms for attendees with as many additional fields as you like to have complete control over the registration process.

Manage Speakers/Organizers

Make a single page specifically for speakers and organizers to give their names, a brief bio, social network links, company URLs, and other information.

NextCRM Integration

Utilize NextCRM to automate your time-saving marketing initiatives while maintaining customer interactions.

Multiple layout of Events

Ticket Based Support

Support response within 6 hours
See all features
Personal
Save $20
$99 $119
/ Lifetime
1 Site license

2 sites total (1 production and 1 development)

Updates for Lifetime

Lifetime free support and any queries

Lifetime usage for 1 domains

Get Unlimited Events

Multivendor Events

Stripe Payment System

Maintain Attendance

The Attendee Information provides you with a list of the information that registrants must provide when registering for the event.

Event Calendar View

To make it easier for attendees to sign up for many events, display events with daily, weekly, monthly, and yearly views using the event calendar.

Page Builder Compatibility

Compatible with popular third-party page builders including elementor, visual composer, and divi builder as well as Gutenberg! No coding expertise is necessary for setup.

Custom Field for Attendee Form

Create custom registration forms for attendees with as many additional fields as you like to have complete control over the registration process.

Manage Speakers/Organizers

Make a single page specifically for speakers and organizers to give their names, a brief bio, social network links, company URLs, and other information.

NextCRM Integration

Utilize NextCRM to automate your time-saving marketing initiatives while maintaining customer interactions.

Multiple layout of Events

Ticket Based Support

Support response within 12 hours
All features
Business
Save $50
$189 $239
/ Lifetime
Upto 5 Sites license

Updates for Lifetime

Lifetime free support and any queries

Lifetime usage upto 5 domains

Get Unlimited Events

Multivendor Events

Stripe Payment System

Maintain Attendance

The Attendee Information provides you with a list of the information that registrants must provide when registering for the event.

Event Calendar View

To make it easier for attendees to sign up for many events, display events with daily, weekly, monthly, and yearly views using the event calendar.

Page Builder Compatibility

Compatible with popular third-party page builders including elementor, visual composer, and divi builder as well as Gutenberg! No coding expertise is necessary for setup.

Custom Field for Attendee Form

Create custom registration forms for attendees with as many additional fields as you like to have complete control over the registration process.

Manage Speakers/Organizers

Make a single page specifically for speakers and organizers to give their names, a brief bio, social network links, company URLs, and other information.

NextCRM Integration

Utilize NextCRM to automate your time-saving marketing initiatives while maintaining customer interactions.

Multiple layout of Events

Ticket Based Support

Support response within 6 hours
All features
Developer
Save $100
$299 $399
/ Lifetime
Unlimited Sites license

Updates for Lifetime

Lifetime free support and any queries

Lifetime usage for Unlimited domains

Get Unlimited Events

Multivendor Events

Stripe Payment System

Maintain Attendance

The Attendee Information provides you with a list of the information that registrants must provide when registering for the event.

Event Calendar View

To make it easier for attendees to sign up for many events, display events with daily, weekly, monthly, and yearly views using the event calendar.

Page Builder Compatibility

Compatible with popular third-party page builders including elementor, visual composer, and divi builder as well as Gutenberg! No coding expertise is necessary for setup.

Custom Field for Attendee Form

Create custom registration forms for attendees with as many additional fields as you like to have complete control over the registration process.

Manage Speakers/Organizers

Make a single page specifically for speakers and organizers to give their names, a brief bio, social network links, company URLs, and other information.

NextCRM Integration

Utilize NextCRM to automate your time-saving marketing initiatives while maintaining customer interactions.

Multiple layout of Events

Ticket Based Support

Support response within 6 hours
You are saving $100
All features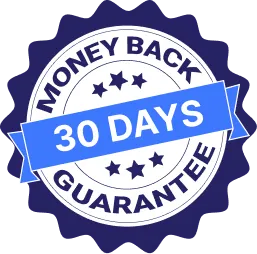 100% Money Back Guarantee
Thank you for your purchase. We are happy with your purchase. However, If our product/plugin does not work or has an issue with its functionality then we will review and happily refund 100% of your money within 30 days of your purchase.
Please note that we do not refund if the product has been purchased at a discount.
| | | | |
| --- | --- | --- | --- |
| Plugin updates | | | |
| Plugin usage - lifetime | | | |
| The WordPress ticket plugin system Evental will transform your website for managing events into a multivendor marketplace for selling tickets. | | | |
| Evental accepts payments through the Stripe platform. Therefore, customers can pay for their event tickets using Stripe. | | | |
| The Attendee Information provides you with a list of the information that registrants must provide when registering for the event. | | | |
| To make it easier for attendees to sign up for many events, display events with daily, weekly, monthly, and yearly views using the event calendar. | | | |
| Compatible with popular third-party page builders including elementor, visual composer, and divi builder as well as Gutenberg! No coding expertise is necessary for setup. | | | |
| Create multiple custom schedules to plan events, then add them under one or more speakers to repeat the process for other events. | | | |
| Make a single page specifically for speakers and organizers to give their names, a brief bio, social network links, company URLs, and other information. | | | |
| You can add several events with various starting and finishing dates or create an event with a single beginning and ending date. | | | |
| WPML Compatible (Multi-language Support) | | | |
Win Extra
10%

with
Your Tweet

We guarantee 100% satisfaction with our help & support service. However, if our plugin still doesn't meet your needs, we'll happily refund 100% of your money within 30 days of your purchase. No questions will be asked.
01. Click to Tweet on your profile. You can edit the post text but not the hashtags.
It's ThemeDev's special treat to spread business with joy in the most amazing time of the year! Enjoy marvelous discounts on #WordPress Theme & plugins from #ThemeDev.
https://themedev.net/evental/pricing/
#holidaydeals #nextwoo #nextaddons #nextcode #nextcampaign #nextland #next3
Testimonials
What Others Have to Say About Our Products
Its awesome, nice plugins and themes, great support... always happy to buy something here.
- Ghaldouni Youssef
Themedev is one the best wp plugin development company which provide good service. All products are highly qualities base on technically.
- ARY tutor
Great plugin, almost everything you need is here, admin is very responsive and helpful, success is always for themedev
- Astro Yudha Kertarajasa
Frequently Asked Questions