Are you looking for the best WordPress site to speed up plugins? S3 Service helps you speed up your WordPress site and boost performance. In this guide, we will share the best WordPress AWS S3plugins for your site.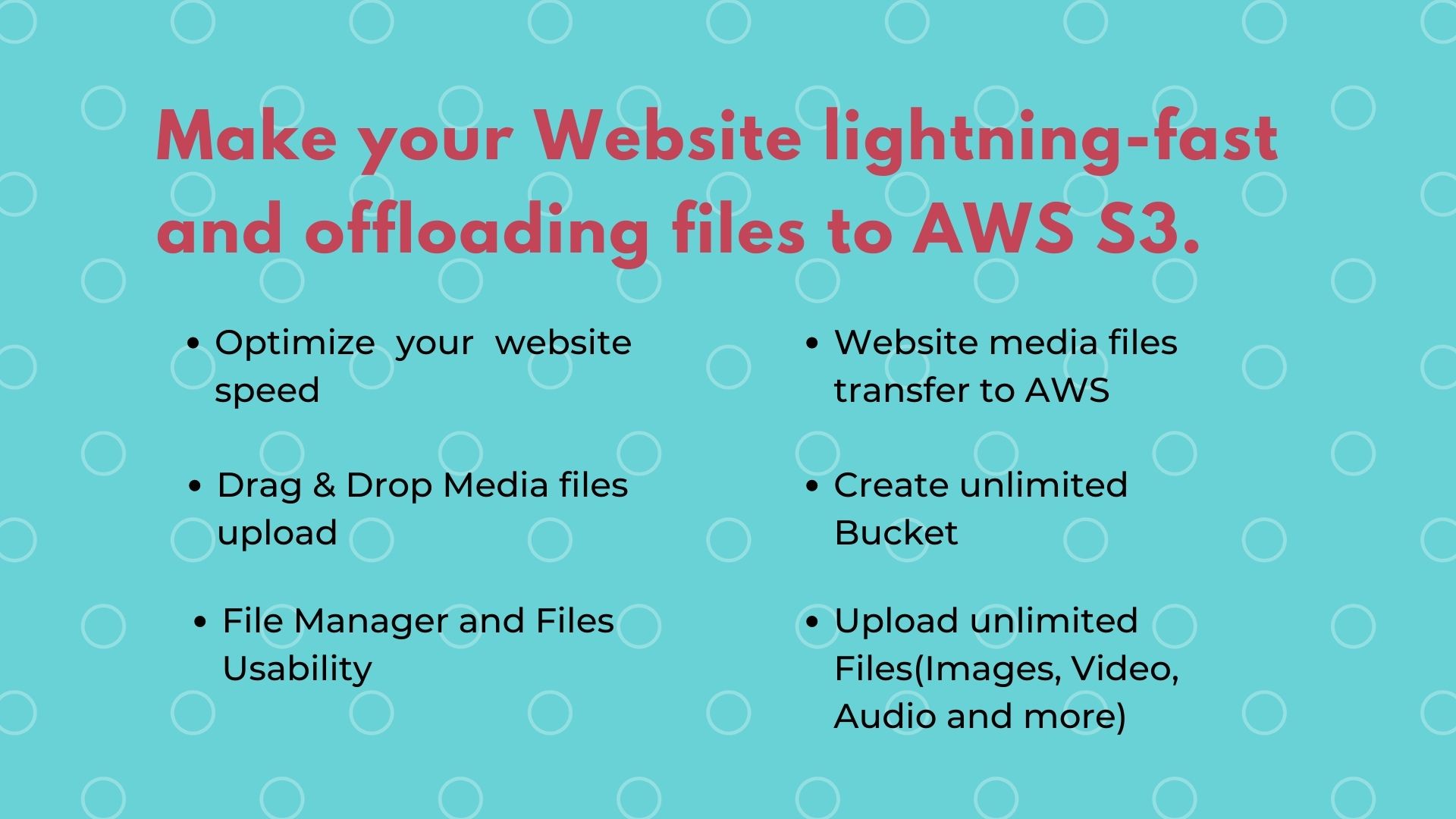 What is Cache?
The cache is a collection of temporarily stored data for quick access upon request. In computers, information is usually stored on a hard disk. When it is requested, a computer needs to run several processes before the information can be presented.
Caching solves this issue by processing the frequently requested information and then storing it in temporary storage or memory. This allows computers to access the file quickly.
Why is S3 Caching Important?
Caching is important because it reduces the load on your WordPress hosting servers and makes your website run faster. You need proper caching set up to improve your WordPress speed and performance.
Those plugins automatically copy images, videos, documents, and any other media added through WordPress's media uploader to Amazon S3, DigitalOcean Spaces, or Google Cloud Storage. It then automatically replaces the URL to each media file with their respective Amazon S3, DigitalOcean Spaces, or Google Cloud Storage URL or, if you have configured Amazon CloudFront or another CDN with or without a custom domain, that URL instead. Image thumbnails are also copied to the bucket and delivered through the correct remote URL.
A faster website improves user experience and encourages users to visit more pages. This also helps you boost engagement and the time users spend on your website.
A faster website helps you drive even more traffic to your website from organic search. Google gives a significant SEO advantage to faster websites which helps you rank higher in search results.
That being said, let's take a look at the best WordPress S3 plugins that you can use to boost your website speed.
1. Next3 AWS
Next3 is the advanced service for Amazon AWS S3 Console. Users can upload files, create an unlimited bucket,s or store, and folders with Next3. Make your WordPress blazing fast by offloading your files to AWS S3! Most Important WP Plugin for Speed up your Websites
Next3 is the advanced service for Amazon AWS S3 Console. Users can upload files, create unlimited buckets, or store and folders with Next3.
Better SEO: All your files will be served from AWS S3 servers taking a load off your server and increasing the speed of your website. This has a huge impact on your Page Speed score, therefore, ranking better in search engines like Google.
Build In Security: No more worries about backup, security, or time-consuming tasks regarding your files. Your files will be secured on AWS S3 servers with automated backups and many more advantages.
The Tools You Need: You can move your files to and from S3, switch buckets, create buckets using advanced file transfer interruption protection. And of course, everything wrapped in a beautiful and smart design.
Easy Image Maintenance: You can store remotely any type of files that WordPress supports: Images, Documents, Audio, Video. And the great part is that you can do that without any AWS knowledge, directly from your WordPress Media Gallery.
Lowers Website Footprint: By storing all your files on AWS S3, your website consumes less space on your server. In conclusion, you can decrease website hosting charges, you can do more backups and you can do faster backups.
Better Website Cloning For Development: You can now clone your website and the local machine without needing to copy all the images. More Details:
2. WP Offload Media Lite
This plugin work with multiple S3 Providers WP Offload
PRO Upgrade with Email Support and More Features
Upload existing Media Library to Amazon S3, DigitalOcean Spaces or Google Cloud Storage
Control offloaded files from the Media Library
Assets Pull addon – Serve your CSS, JS and fonts via CloudFront or another CDN
Priority email support
We hope this article helped you find the WordPress S3 caching plugin to speed up your website. You may also want to see our list of best WordPress plugins for business websites.
If you liked this article, then please subscribe to our YouTube Channel for WordPress video tutorials. You can also find us on Twitter and Facebook.