A landing page is a crucial component of any inbound marketing strategy. By optimizing landing pages on your website, you can convert prospects who land on your website into leads. Learn best practices for creating well-optimized landing pages that convert.
Your page is live, you've spent a lot of time and energy getting the design just right, search engines show results, but the clicks aren't coming.
Frustrating as this sounds, it's a problem many digital marketing firms face at one point or another. The solution? Landing page optimization.
An unoptimized website doesn't encourage users to keep scrolling, or the page might confuse them. There could be too few call-to-action (CTA) buttons, too much content, page speed might be slow, or it could be something a bit harder to measure.
While addressing these issues may sound complicated, it doesn't have to be that way. All you have to do is measure how your landing page performs to make the necessary adjustments and boost your business' conversion rate.
What is landing page optimization?
When it comes to increasing conversions, most marketers advocate a plethora of strategies to implement to increase numbers and stay atop in today's thriving competition. Amid the list, optimizing landing pages is often the first and foremost crucial linchpin that businesses do address but not always in an end-to-end manner.
Landing page optimization can be defined as a process of improving the performance of various page elements and ensure that they get your business the highest possible conversions from visitors who arrive on these targeted pages. It is a subset of Conversion Rate Optimization (CRO) and includes methods like A/B Testing to help lower your customer acquisition cost and maximize your ad spend value.
What is a landing page?
A landing page is a web page where visitors land and see your brand's offerings. But, in terms of marketing, it's typically a standalone page, which is different from other site pages including your homepage. It serves a singular and more focused purpose – to lead visitors to a specific product, service or offer, and encourage them to take the desired action.
Ideally, there are five types of high-converting landing pages that most businesses typically use. These are as follows
How To Improve Your Landing Page's Performance
If you know what you want your conversion rate to be, you need to work on changing your landing page in measurable ways. We'll do this using quantitative metrics that easily provide data and qualitative metrics that are more subjective.
To hit the desired action with your landing page optimization, you can focus on the following:
Quantitative Metrics
CTR – How is your click-through rate? Do guests click on elements, or are they skimming over them? Google Analytics measures your ctr for any ads being run, but you can also use a tool like Hotjar to check.
Bounce rate – A high bounce rate is an indication that you can improve your landing page. That is the number of visitors who only view one page on your website before leaving. Aim for a bounce rate lower than 50%, 70% and higher is considered pretty poor.
Form abandonment rate – the average form abandonment rate is 68%. Hotjar can help reduce this to increase sales. A short, easy-to-complete form will help too.
Traffic source – Google Analytics shows where visitors to your website come from, whether social media, ads, or organic traffic. You can also see if the traffic is mobile, tablet, or desktop-based.
Leads – how many of your leads convert into sales? Track which leads convert and critical metrics on the sale. Is your value proposition clear, or could it use some polish?
Traffic – compare your website's traffic to previous weeks, months, or years using Google Analytics. Take this a step further with a premium tool like Semrush or Ahrefs to see how you compare to your competition.
Qualitative Metrics
Watch user recordings – tools like Hotjar and Crazy Egg allow you to view actual user experiences. You can see where visitors are drawn to and where they leave your website.
Usability test – A usability test of your website can show how real visitors interact with your website. Your UI might be beautiful, but your target audience could be having trouble with it. Hotjar offers you a heatmap of where users prefer clicking.
Interview your sales team – Do they get feedback from customers? Maybe they have some ideas based on their interactions. Your employees are a great source of feedback on your landing page design.
Interview your customers – This can be a simple survey pop-up like one made with Survey Monkey or more complex questioning conducted by email.
How To Test Your Landing Page Optimization
One of the best ways to ensure your changes really work is with an A/B test. A/B testing boils down to testing two or more versions of your website against each other and determining which one performs better.
You can check if a minimal design on your call-to-action with good use of white space and clear messaging resonates better than the button design you currently run. An A/B test will show half of your visitors one version of your webpage and half the other. You can work with sitewide changes or minor elements.
Crazy Egg offers a good platform for A/B testing that lets you make changes slowly and analyze the data. You can see if a font change makes a difference or doesn't affect your conversion rate. It's also easy to set up an on WordPress.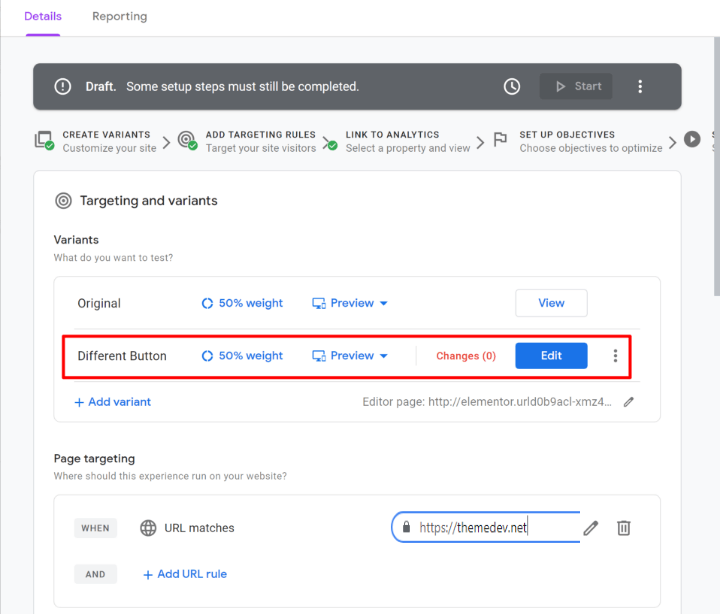 Creating a Landing Page in WordPress using NextWoo
NextWoo is a popular WordPress page builder plugin by the team behind ThemeDev Theme. It comes as a theme with page builder support, and you can also use it as a standalone page builder.
WordPress page builders now make it possible to create a professional WordPress site cheaply and easily all on your own, with no coding skills required.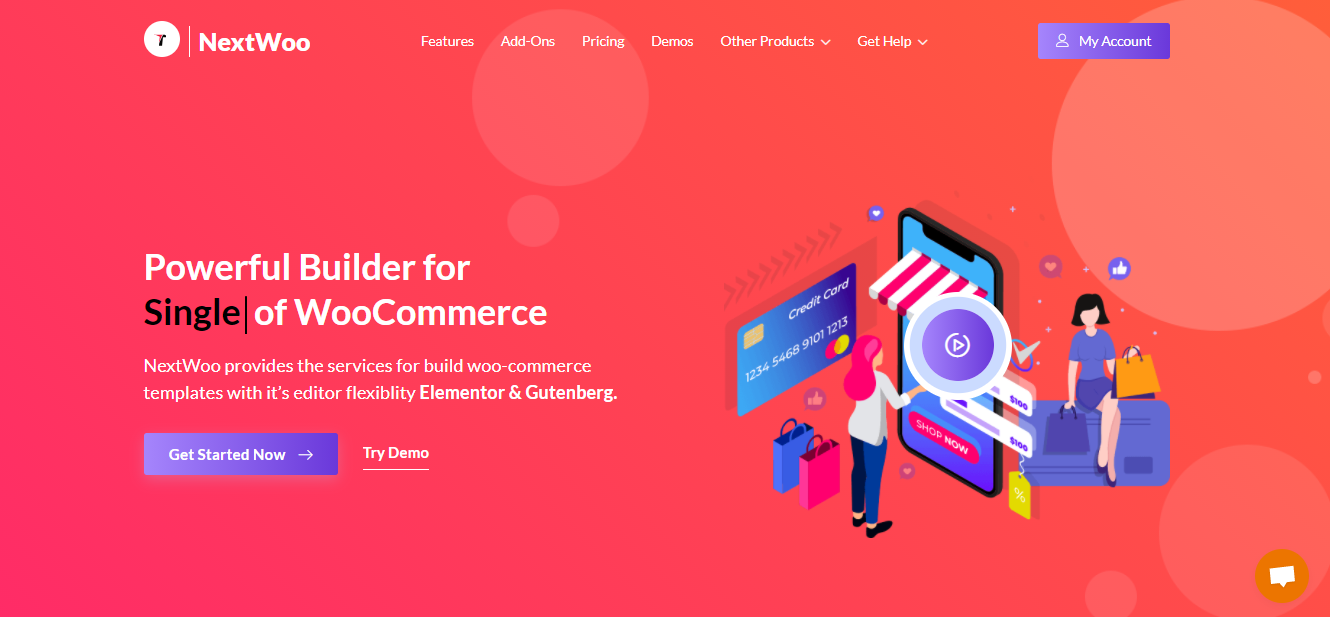 NextWoo is a premium drag and drop landing page builder plugin for WordPress. In our opinion, it is by far the best WordPress page builder in the market when it comes speed and ease of use.
NextWoo is a WooCommerce Builder to build Single Product, Cart, Checkout, My Account, Shop Loop, Related product, Quickview, Up-sell, Cross sale with Elementor or Gutenberg
The plugin lets you create pages for sales, coming soon pages, maintenance mode pages, opt-in pages, webinars, and much more. It also offers a live preview to view all the changes in real-time.
But what makes NextWoo the best WordPress page builder is it's easy of use and clean interface. Anyone can start using the plugin without requiring technical knowledge. Plus, there are many customization options to create pages the way you want.
If you liked this article, then please subscribe to our YouTube Channel for WordPress video tutorials. You can also find us on Twitter and Facebook.