A refund policy is a must for both the customers and the company or firm. It creates belief in customers to purchase the company's product. Having a good returns policy or product guarantee in place is a highly valued service for potential customers, particularly for online retailers. In a virtual retail environment, a returns policy may help to give customers that extra bit of confidence they need to make the purchase. Now we will discuss some best company whose are providing best refund policy.


Best Company In Terms of Refund Policy
1. THEMEDEV

Try Before Buying
We are very much satisfy with the quality and acceptability of our products.But everyone's perception does not go the same way. so we do suggest our customer to see the demos and free version of our plugins.
If you have any confusion about our product then feel free to ask questions through our support email – support@themedev.net. Our highly experianced and expert support engineers are always there for you to answer all of your questions regarding our products.
We have got some rules and regulations about refund policy that you should follow:
After purchase, if you do not feel comfortable at all with the products, then apply for the refund within 14 days. We are always ready for you to get the refund back as early as possible.
We will process the refund back to you as soon as we can. Because we are bound to do this. In several cases, we might ask you for resolving the issue.
A refund will be granted within 14 days of purchase. After 14 days no refund will be processed.
No refund will be processed for discount products.
we may refuse to refund clients/customer, especially who are misbehaving or misuse our services or products.
See Refund Policy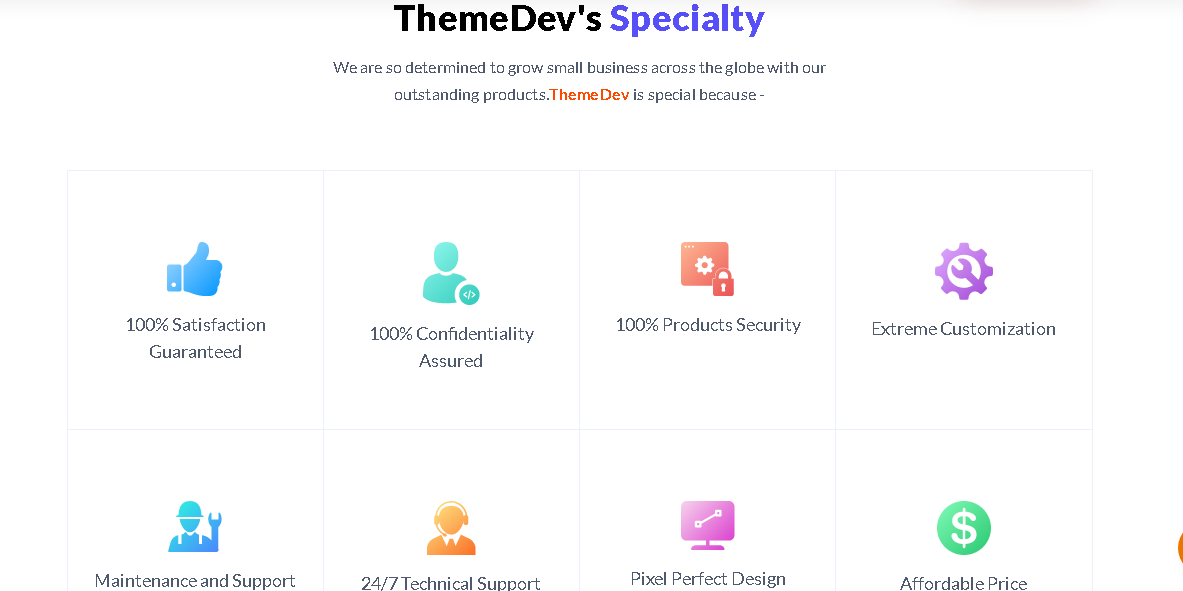 2. WPMET
Refund will be given if:
Item support is promised but not provided
Items that have not been downloaded
Item has a security vulnerability
Refund Will not be given if:
You don't want it after you've downloaded it
The item did not meet your expectations or you feel the item is of low quality. We request please check the demo before buy.
You simply change your mind
You bought an item by mistake
You do not have sufficient expertise to use the item
You claim that you are entitled to a refund but do not provide sufficient information as to why you are entitled to a refund
We will process your refund as soon as possible. In some cases, we might even offer to resolve an issue for you.
No refunds will be processed after 14 days post-purchase.
By requesting and receiving a refund, you relinquish all ownership of your license and agree to cease the use of the product immediately.
We reserve the right to reject a refund request if deemed necessary.
You can submit a refund request by sending a mail at [a]wpmet.com.
See Refund Policy