Want to create your own custom page layouts in WordPress? Elementor is a drag & drop WordPress page builder that allows you to easily create custom WordPress layouts without having any coding knowledge. In this article, we will show you how to easily create custom WordPress layouts with Elementor with just a few clicks.
Elementor is one of the most popular WordPress page builders because of its flexibility, ease of use, and the fact that it has a powerful free version that you can extend with…free Elementor Next addons!
Getting Started with Elementor
First you will need to purchase Elementor Pro plugin. It is the paid version of the free Elementor plugin and gives you access to additional features and 1 year of support.
Here you can enable Elementor for different post types. By default, it is enabled for your WordPress posts and pages. If you have custom post types on your site, then those will also appear here, and you can enable them as well.
Next, you will need to install and activate the Elementor plugin. For more details, see our step by step guide on how to install a WordPress plugin.
Next Addons provides some highly decorated features. In order to get these beautiful features into the widgets you need to enable all the features. Go to Next Addons ->Features -> FEATURES->Enable All.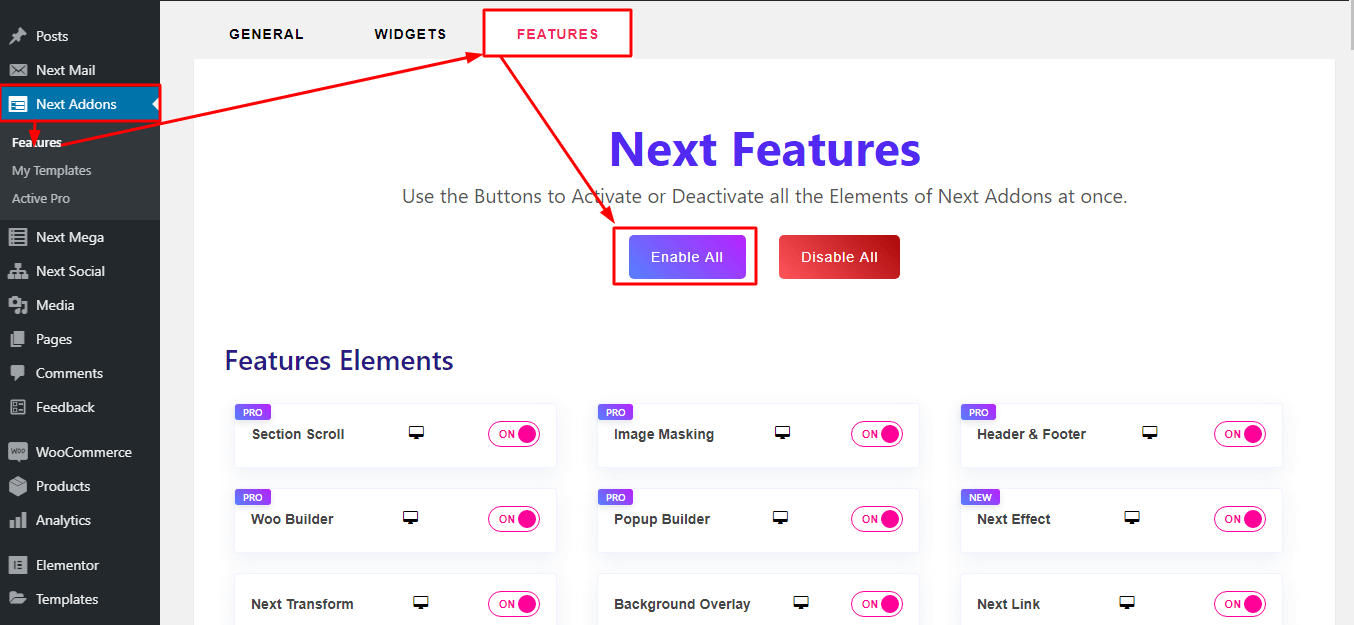 At first, you need to complete installation and activation process of Next Addons. Then go to the widget setting option and enable all the widget for Next Addons. Go to Next Addons ->Features -> WIDGETS->Enable All.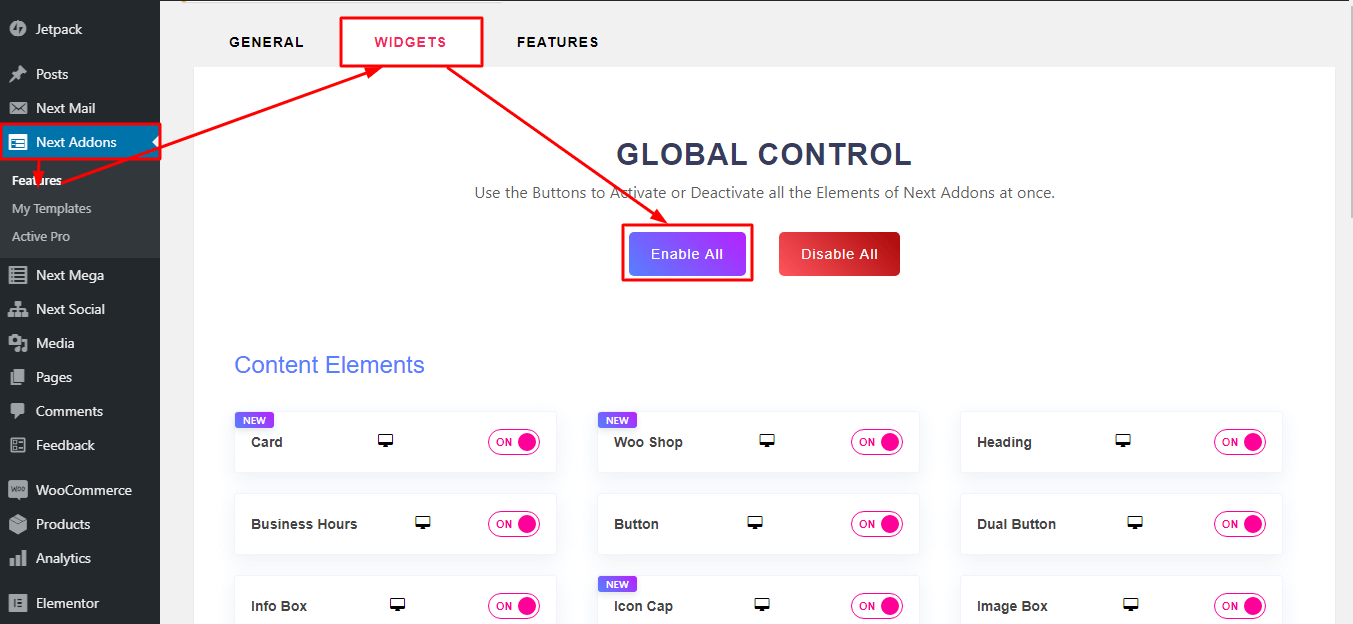 Why Choose Next Addons
Friendly Functions : It's provides the user very easy to use functionality to make their pages more gorgeous.
Easy to Customize : It offers to the user with Versatile customization option to beautify their sites.
Say No to code: User would love to know that Next Addons requires no coding skills.
Friendly support: We provide top-notch customer support that helps our customers get what they need in the shortest amount of time possible. Our staff goes out of their way to respond quickly and provide excellent service to everyone.
Preset Designs: Select any pre-made design sets to customize and compare among different appearances possible for each widget.
Developer Friendly: We provide hook for all widgets, if needed developer can custom or extend our widgets control of their own way.