It's lovely to know everyone focusing on Elementor, as it is the best page builder.
When you discuss paid Elementor Addons, it is very difficult to pick a particular one. There are plenty of paid Elementor Addons. Those addons also by very trustworthy publications like WeDevs, WPDeveloper, ThemeDev, and more. If you talk about beautiful features & advanced widgets altogether, then my recommendation is surely Next Addons. So it's my pleasure to suggest you use Next Addons, as it is the most complete Elementor addons in my point of view.

Why Choose Next Addons?
Friendly Functions: It provides the user very easy-to-use functionality to make their pages more gorgeous.
Easy to Customize: It offers the user with Versatile customization option to beautify their sites.
'Say No' to Code: The user would love to know that Next Addons requires no coding skills.
Friendly Support: Our experienced and super friendly support engineers always ready to give you instant support 24/7.
Preset Designs: Select any pre-made design sets to customize and compare among different appearances possible for each widget.
Developer Friendly: We provide a hook for all widgets. If needed, developers can custom or extend our widgets control of their own way.
Next Addons Unique Features
Next Section scroll: The next section Scroll will add an extra dimension to your website. When you have a long page with plenty of sections, you don't need to go through the whole page from top to bottom. What you have to do is that just scroll your mouse then every single section of your website will appear to your eyes one by one. And that is the specialty of our Next Section scroll feature.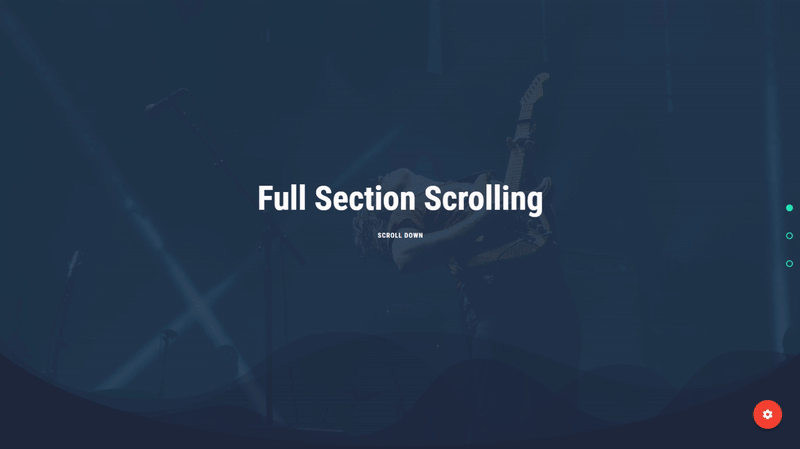 Image Masking: Basically, image masking is a technique of image editing.It is applied to hide some unwanted elements from an image, but the quality remains original. In many cases, a square or circular-shaped image can't be the ultimate solution to create a good design in elementor. This is why Next Addons is providing you something very special to custom image shaped with the Mighty Image Masking feature.View Demo
Woo Builder: This feature will help you to make your WooCommerce website more beautiful than ever. Users can create only a single product page by using our woo builder feature with the help of 40+ widgets. In order to get full access to WooCommerce services, you need to grab our Next WooBuilder Plugin which contains each and the User can design several templates using it. For example, single product, archive, shop, cart, my account, checkout, failed and thank you pages.
Next Effect: You can create eye-catching animations for all the elementor widgets and apply them to your content element by translating, rotating, skewing, and scaling with Next Effect. Just bring some lovely effect to make your website more convincing to others
Next Transform: Next Transform will allow you to visually manipulate an element by moving, skewing, rotating, translating, or scaling for every elementor widget. Basically, the transform property applies a 2D or 3D transformation to an element.
Next Overlay: Background Overlay is one of the most admiring features of a website. To add background overlay in particular section/content of your websites you have to face a lot of hassle. Because it requires a thousand of code manually. But Using Next Overlay you can add an overlay to any section or element without any coding skill. And it will take your designing skill to the next level for sure.
Preset Design: Next addons Preset Designs will be your final solution for those users who don't have enough time to make a beautiful design or who are not satisfied with their desired designs. So you don't need to worry at all as it helps to Save your valuable time and display any elementor widget with plenty of style from our pre-made collection of stunning designs in a very short time.
Next Custom Column: when you will work with plenty of columns on your web pages, you must have to set a column order for all responsive modes. But Elementor page builder does not give you that access. To solve those problems Next addons have come up with the special Next Custom Column feature. Using this feature you will be able to set column order alongside column width & height for responsive mobile view.
Next Custom Motion: The motion Effects feature will give you the opportunity to decorate your website more catchy. It is defined as a powerful group of tools for creating eye-catching scrolling & mouse animations, that also include perfect parallax effects. Motion effect is so easy to use but more beautiful to see on your website. It will give you access to animate a whole section, column, certain background image, or even a widget.
Next Link: The next link feature of Next Addons for elementor brings an easy but useful advantage for web pages. If you need to link any particular area like your entire section and column then the Next Link will be your ultimate solution.
If you liked this article, then please subscribe to our YouTube Channel for WordPress video tutorials. You can also find us on Twitter and Facebook.