Have you ever been locked out of your WordPress site? Do you want to know the real reason behind it? It's a common error that almost every WordPress has faced at a certain time. It can be really frustrating. In this article, we will be talking about what can cause this annoying 'Locked Out' error on your WordPress website and how you can solve this problem using some amazing tricks with absolute ease.
White Screen Death (WS)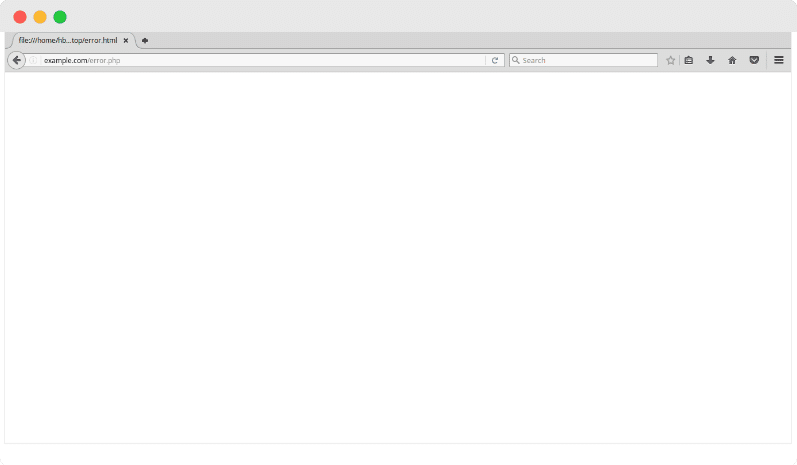 White Screen Death is the most common locked out error in WordPress. And when this happens, you can not find out the exact solution on the spot. It sometimes occurs for memory size limitation of the site. You have to first check your memory limits then to move on others. Besides that, it can also take place because of nonfunctional plugins. You have to find out the plugins that won't necessary or not responding properly. You have to remove or deactivate them instantly.
If you are seeing this error, then please refer to our guide on how to fix the WordPress white screen of death.
Database Connection Error
Another most common reason is Database Connection Error which can lead your site to face the locked out error. It happens because of database corruption, lots of traffic into site leads to unresponsiveness or server issues with your hosting service provider. It's very simple to solve this problem like repairing the corrupted database and files, check mismatch of your login credentials and more. You can check out our article on database connection error to solve the problem following the step by step guideline.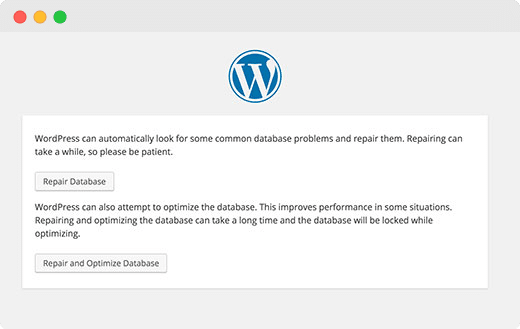 Incorrect Password Issue & Recovery
You can face WordPress locked out error for one common issue like the if login panel identifies incorrect passwords. Like capital words, lowercase or uppercase of your passwords interrupt the login when you want to enter into the site. Or it can be attacked by someone to hack your site and change your admin password. Considering both cases you have to recover the password to get back to your site. You have to log in to your FTP server or CPanel to change the site password manually. And if it doesn't work, you can request to your webserver to reset your password. In this way, you will get back to your WordPress account just within some time.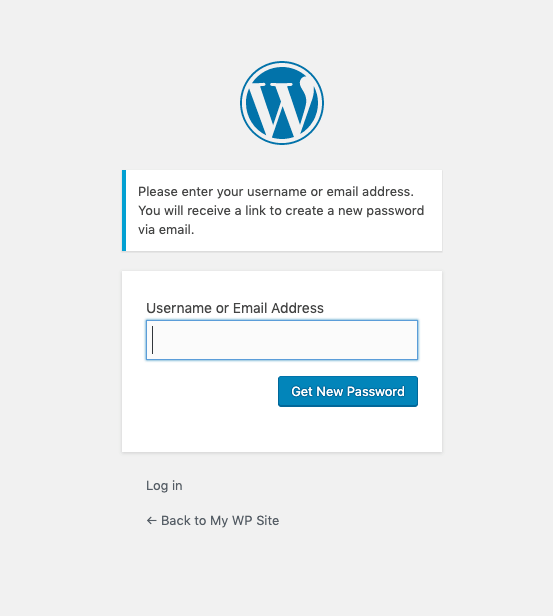 Lost Admin Privileges
Sometimes, you may be able to login to your WordPress admin, but you don't see any of the admin functionality. For example, you don't have access to your themes or plugins.
This can happen if your user permissions were modified. It could be that hackers have infected your site and then deleted your admin privileges.
In this case, you should add an admin user to the WordPress database via MySQL (phpMyAdmin).
Failed Login Attempts
Failed login attempts is a common mistake that takes place when you enter wrong login credentials into your website too many times. If it happens one or two times, it won't get you back to the site after typing the right password and you will face the locked out error.
By default, WordPress allows users to enter passwords as many times as they want. Hackers may try to exploit this by using scripts that enter different combinations until your website cracks.
To prevent this, we recommend that you limit the number of failed login attempts per user. However, this might mean that you find yourself locked out of your own website when you enter the wrong password too many times.
If you're in that situation, then you should follow the steps in our guide on how to unblock Limit Login Attempts in WordPress.
PHP Syntax Errors
PHP errors can happen after you paste a code snippet from a WordPress tutorial or website. The wrong code can stop your website from working properly so that you can't log in.
Often beginners use the built-in WordPress editor from their dashboard. That feature is handy, but can lead to disaster if you don't know what you are doing.
That's why we wrote our beginner's guide to pasting snippets from the web into WordPress.
If you're locked out of your WordPress admin because of a code snippet, then you'll have to fix the problem manually using an FTP program to access your files. If you're not familiar with FTP, then check our beginner's guide on FTP.
After you connect to your WordPress site using the FTP software, you should follow our guide on how to fix syntax errors in WordPress to correct or remove the code that you added.
'This Has Been Disabled' Error
When you try to log into your WordPress admin area, do you see the error 'This has been disabled'? This message is displayed when you have gone to the wrong admin address.
A common WordPress security practice is to change the default admin login URL (domain.com/wp-admin) to something custom. This can help prevent hackers and bots from hammering your login URL trying to gain access.
If you forget that the URL has been changed and go to the old one, then you'll see this error message. If you've forgotten the correct address, then you should check our beginner's guide on how to find your WordPress Login URL.
Final Thoughts
To sum up, we have talked about some of the reasons behind the locked out error and have provided perfect solution in your hands to solve it instantly whenever it happens. Besides that as a WordPress site user, you also have to ensure your site security and maintenance on a daily basis to make your site function better. By simply backing up your WordPress website beforehand, even if you encounter a major issue on the site, you can simply restore the previous version and get back to work without any hassle.
If you liked this article, then please subscribe to our YouTube Channel for WordPress video tutorials. You can also find us on Twitter and Facebook.