The popularity of online shopping is growing by the day. The two main factors driving the growth of online shopping stores today are a lack of time and appealing offers. Almost any product, tangible or intangible, can now be purchased from an online store.
However, you may be concerned about how to make your store more appealing to customers. A visually appealing eye store can boost sales and make your company more profitable.
Traditional marketing strategies, such as advertising and running special offers, are still effective, but this is the era of consumer behavior. You must now understand the nature of your customers and design your store accordingly.
To create a more productive store, you must first understand WooCommerce product categories, tags, and attributes. It will help you rank your store higher on search engine results pages (SERP). Aside from SERP, it is also used to display comparable products in the WooCommerce store.
WooCommerce Related Products
For example, if you have a category for shirts, all shirts will fall into this category. As a result, when a visitor views any shirt, he will also see a number of shirts displayed as related products in the shirts category. This offers the customer a wide range of products in the same category.

What are Custom Related Products in WooCommerce?
Don't be misled by the term "Custom" in related products. The concept is similar to that of related products, except that the related products are chosen by the store owner.
How do Custom Related Products help in Increasing Sales?
You may have noticed that in some online grocery stores, where there is an advertisement for bread, there is also an advertisement for butter right next to it. Why?
Although bread and butter do not belong in the same category, they are inextricably linked. It is common practice for people to purchase butter when they purchase bread. People used to quickly shift their perceptions from one product to another, resulting in the gradual decline of a specific product that was either far down the list or was not commonly purchased by the majority of buyers. Consumers now prefer items that provide an additional cross-sell.
All of this, such as including a butter advertisement in addition to bread, is one of many examples of how Custom Related Products can increase your sales if you own an online grocery store. The analogy can be applied to a variety of businesses. Consumer behavior is important, and it is important to remember that if a customer visits their store, it is likely that he will seek butter as well if he is looking for bread to buy. Regardless of whether they are in the same category or not.
Integrate Custom Related Products to WooCommerce
Let's look at how we can incorporate Custom Related Products into our WooCommerce store. I'll use the Custom Related Products for WooCommerce Plugin as an example. It is available here. Please ensure that you have installed WooCommerce on a WooCommerce Hosting that is optimized for WooCommerce.
Log in to your WordPress Admin Dashboard, go to Plugins -> Add New, and then upload the nextwoo-pro.zip file. It must be installed and activated.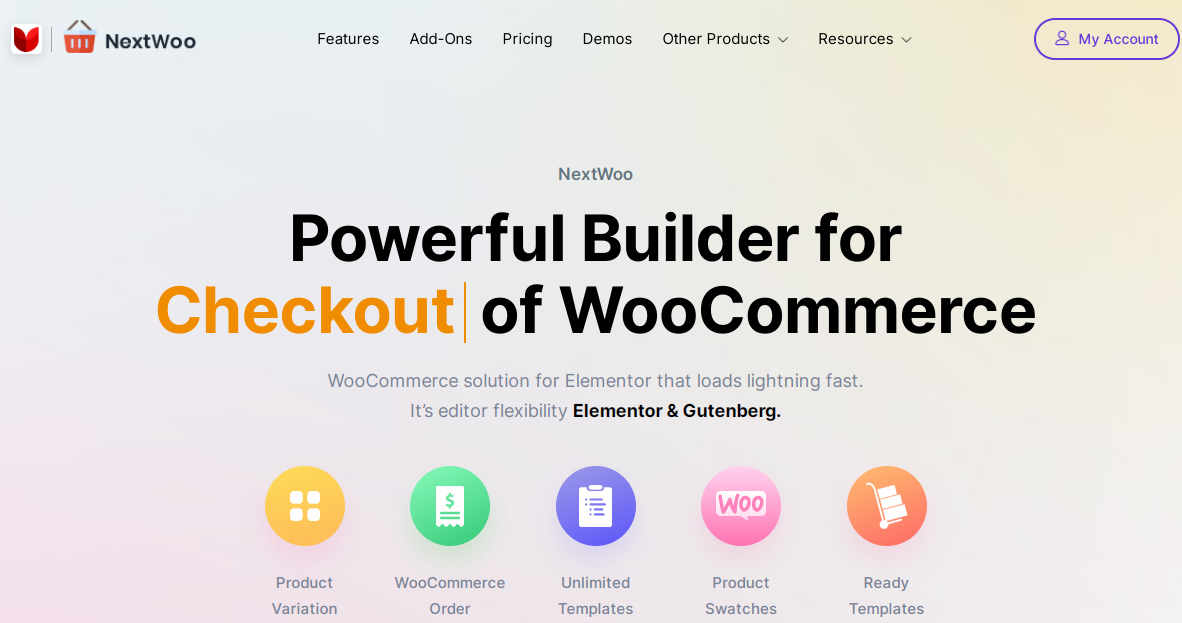 Before doing anything, let me describe the settings to be tested in this example.
Total Number of Products: 6
Bread: 3 (Category Bread)
Butter: 3 (Category Butter)
Without setting up custom-related products, we can expect that once a visitor visits the details page of any bread, he can see a few other related products (bread) as they all belong to the same category.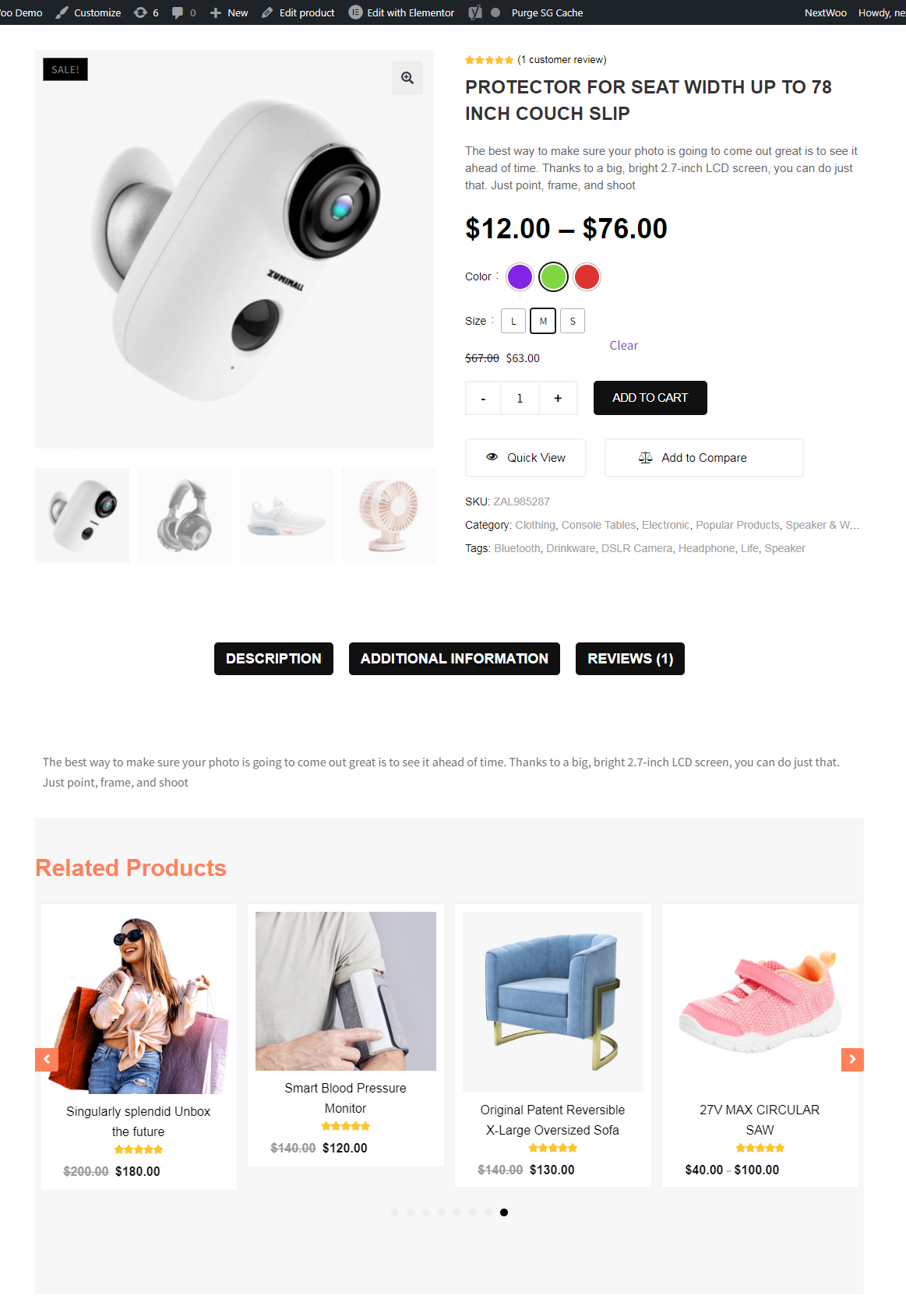 What we are going to do is, add butter 1 with bread 1, so that if a customer is going to buy bread, he might end up buying the butter too.
Once you are done with the successful installation of the plugin, navigate to Products -> Add Product or edit any existing product. In my example, I used Bread 1. Scroll down a bit, and navigate to Linked Products. You will now observe that a new text field is added in this section named as Custom Related Products.
Start typing the name of the product that you want to list along with the editing product. I've chosen Butter 1. Then simply update the product.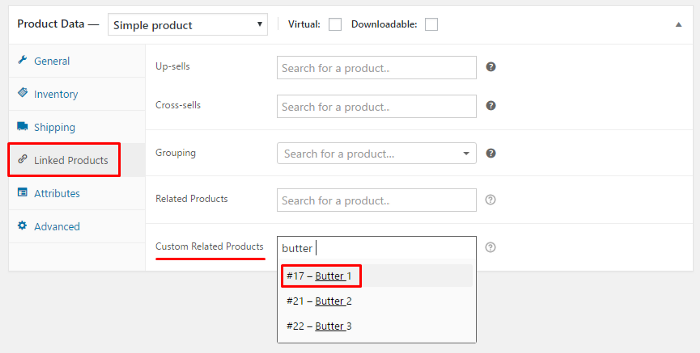 How to customize your Related Product Layout
At first, Go to NextWoo Plugin Settings, navigate to NextWoo -> My Templates -> Add New
Then Enter Name and Select the type of Templates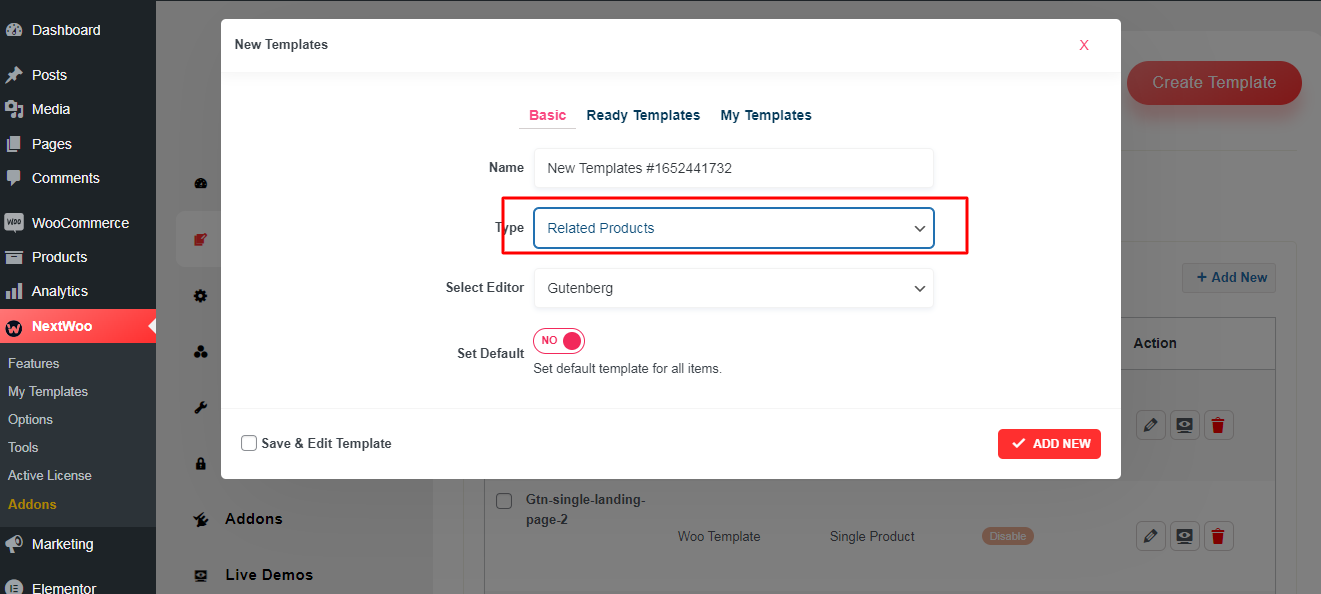 At last, you can select editor Gutenberg or Elementor for customized templates, Or you can try Ready templates.
Finally, Click Add New Button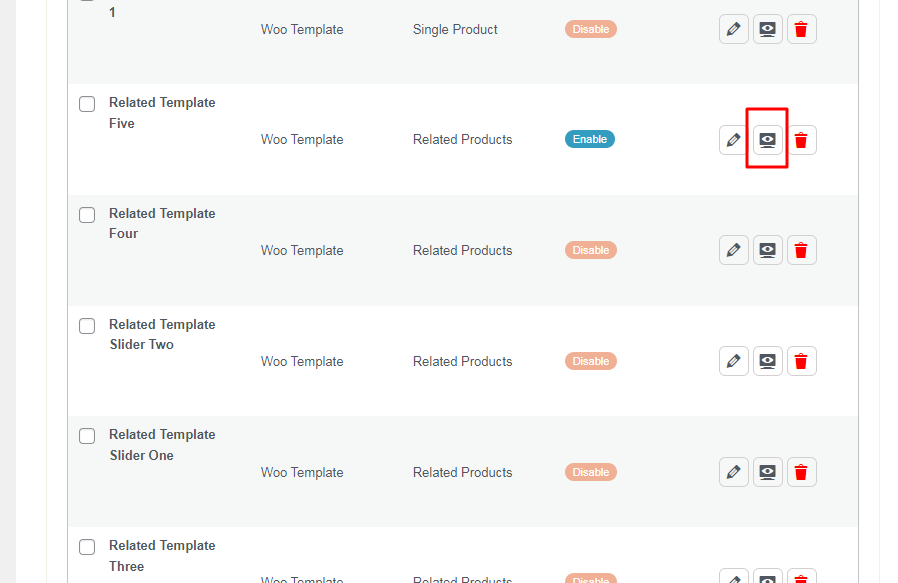 Click to Preview button or Edit Templates Design. View Demo for Related Product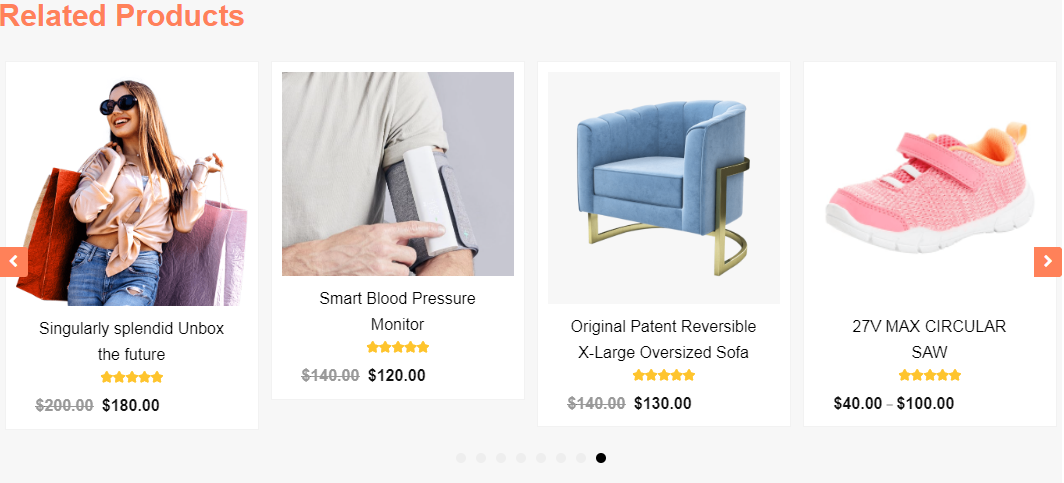 How Many Custom Products I Can Add to Any Product?
There is no limit to adding custom-related products. It depends on your theme, how many related products do you allow it to be shown. For example, you have chosen five custom-related products, but your theme allows only three related products to be displayed at a time. You need to increase the number of relevant products to be displayed in your theme.
Why use NextWoo to Related products to WooCommerce?
NextWoo is a WooCommerce Builder to build Single Products, Cart, Checkout, My Account, Shop Loop, Related product, Quickview, Up-sell, Cross sale with Elementor or Gutenberg.
If you liked this article, then please subscribe to our YouTube Channel for WordPress video tutorials. You can also find us on Twitter and Facebook.