You will be seeing 500 internal server errors in WordPress. The internal server error is one of the most common WordPress errors. Since the error doesn't give any other information, many beginners find it quite frustrating. In this article, we will show you how to easily fix internal server errors in WordPress.
What Causes Internal Server Error in WordPress?
Common Solutions for the 500 Internal Server Error. The two most common causes of this error are corruption.
The internal server error is not specific to WordPress. It can happen with any website running on a web server. Due to the generic nature of this error, it does not tell the developer anything.
Asking how to fix an internal server error is like asking your doctor how to fix the pain without telling them where the pain is. How can you fix 404 not found errors?

The 500 Internal Server error could be caused by an error during the execution of any policy within Edge or by an error on the target/backend server. The HTTP status code 500 is a generic error response. It means that the server encountered an unexpected condition that prevented it from fulfilling the request.
Internal server error in WordPress is often caused by plugin or theme functions. Other possible causes of internal server error in WordPress that we know of are: corrupted .htaccess file and PHP memory limit. We have also heard internal server errors only showing up when you are trying to access the admin area while the rest of the site works fine.
That being said, now let's take a look at how to go about troubleshooting the internal server error in WordPress.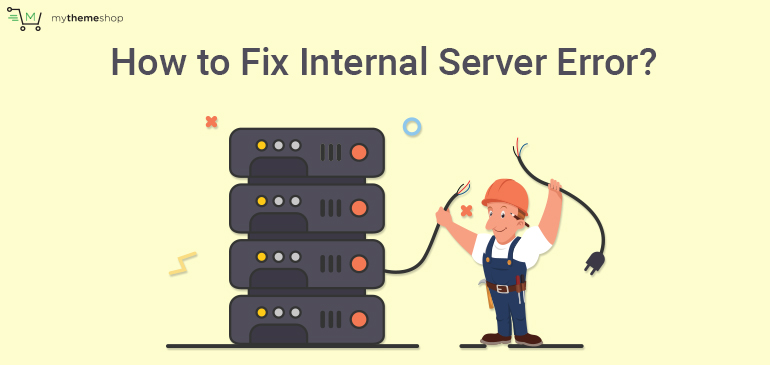 If you don't like or need more instructions, then continue reading.
Checking for Corrupt .htaccess File
The first thing you should do when troubleshooting the internal server error in WordPress is check for the corrupted .htaccess file.
You can do so by renaming your main. htaccess file to something like .htaccess_old. To rename the .htaccess file, you will need to log in to your site using the FTP or File Manager app in your hosting account's cPanel dashboard.
Once you connected, the .htaccess file will be located in the same directory where you will see folders like wp-content, wp-admin, and wp-includes.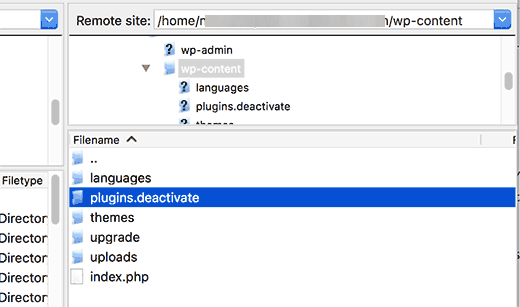 If disabling all plugins fixed the error, then you know it is one of the plugins that is causing the error.
Simply go to the WordPress admin area and click on 'Plugins'. Now you need to reactivate one plugin at a time until you find the one that caused the issue. Get rid of that plugin, and report the error to the plugin author.
Re-uploading Core Files
If the plugin option didn't fix the internal server error, then it is worth re-uploading the wp-admin and wp-includes folder from a fresh WordPress install.
This will NOT remove any of your information, but it may solve the problem in case any file was corrupted.
First, you will need to visit the WordPress.org website and click on the Download button.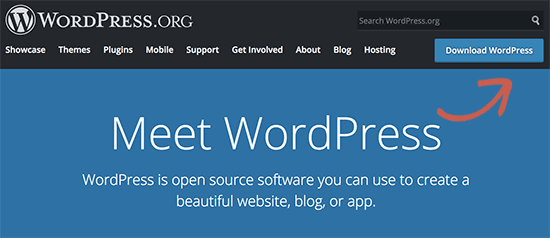 This will install a WordPress zip file to your computer. You need to extract the zip file and inside it, you will find a WordPress folder.
Next, you need to connect to your WordPress website using an FTP client. Once connected go to the root folder of your website. It is the folder that has wp-admin, wp-includes, wp-content folders inside it.
In the left column open the WordPress folder on your computer. Now you need to select wp-includes and wp-admin folders and then right-click and select 'Upload'.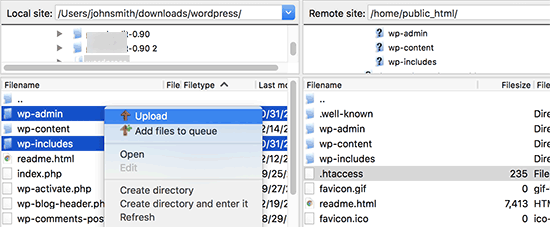 Your FTP client will now transfer those folders to your server. It will ask you whether you would like to overwrite the files. Select 'Overwrite' and then select 'Always use this action.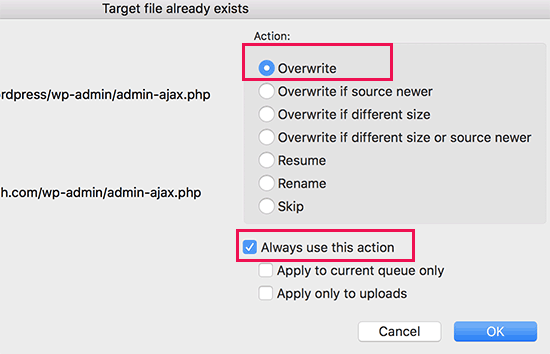 Your FTP client will now replace your older WordPress files with newer fresh copies. If your WordPress files were corrupted, then this step will fix the internal server error for you.
Ask your Hosting Provider
If all methods fail to fix internal server errors on your website, then it is time to get some more help. Contact your web hosting support team and they will be able to check the server logs and locate the root cause of the error.
If you want to continue troubleshooting on your own, then see our ultimate WordPress troubleshooting guide for beginners.
We hope this article helped you fix the internal server error in WordPress. You may also want to see our complete list of the most common WordPress errors and how to fix them.
If you liked this article, then please subscribe to our YouTube Channel for WordPress video tutorials. You can also find us on Twitter and Facebook.