It's very important to create a full backup for your WordPress Products as it helps you recover or restore your site when something goes wrong. You don't know when something bad will happen and you lose your site's important data.
What is a WordPress Website Backup?
WordPress backups are copies of your site (data, files, and folders) that can be stored locally, on your hosting server, or on file storage servers. It serves as disaster recovery and aids in the restoration of your site following a data loss event.
What is the Purpose of Backup a WordPress Website?
A backup is just a copy of your website that you may restore in the event of a disaster. It's a surefire, preventative measure that will save you a lot of time and stress.
It's similar to an insurance policy covering all of your labor, time, and money spent on your WordPress site.
What is Included in a WordPress Backup?
I'll discuss in detail what defines Backup a WordPress website. Two components make up your WordPress site.
The first is your website's files, such as theme/plugin files, scripts, and media, form the site's structure and functionality.
Following that, we have a MySQL database. Finally, this section keeps your blog posts, comments, and any settings you've made on the Settings page.
Using Your Hosting to Backup a WordPress Website
The most straightforward option is to select a hosting provider that does daily backups of your WordPress site.
Daily backups of all your WordPress core files, themes, and plugins, as well as your database, are included with managed hosting (including all of your media).
Backup WordPress Manually
Your WordPress folder has subfolders such as wp-content and wp-includes, files such as wp-config.php, theme, and plugins.
The wp-content folder includes all of your themes, plugins, caching, and uploads, among many other items. You can't afford to lose any of this information.
Backup Your WordPress Files Manually
Download your whole WordPress directory to build a copy of your WordPress files. How? You can access your server using cPanel or an SFTP client.
Backup your WordPress files manually via cPanel.

cPanel Backup :
It is so simple that you can do it in no time. For example, the following is the procedure:
Navigate to cPanel from your web host's control panel. For most web hosts, the cPanel is the first page you encounter upon login in..
Open the File Manager and go to your public_HTML or Home directory.
Go to your WordPress directory from here. That's the folder where you want to create a backup.
Currently, you cannot download the WordPress folder directly from File Manager. However, do not despair; compressing a folder is not difficult.
After you've clicked on your WordPress file, go to the menu bar and select Compress. Second, right-click the folder and choose Compress from the drop-down menu that appears.
From the dialogue box that appears, select the compression type, such as ZIP, Tar, or GZIP. I always use ZIP files.
After that, click the Compress File(s) button and wait for the procedure to complete. Your server will keep a copy of your compressed WordPress folder.
Right-click the newly generated archive and select Download from the options. Or right-click on the archive and choose Download from the context menu.
Save your backup to a secured area on your hard drive.
Manage Your Website Backup Configuration
Cloudways provides automated WordPress backups, but you can override the default backup settings under the (Server Management) Backups section.
Open your server and navigate to the Cloudways server management interface, where you'll find all of your server management choices, including Master Credentials, Monitoring, Manage Services, Setting and Packages, Security, Vertical Scaling, Backups, and SMTP.
The backup section contains the following options:
Schedule Time: Set your preferred time when the backup should be taken (1 am to 12 pm).
Backup Frequency: The backup frequency is set to every single day (1 day) by default, but if you wish to change it, you may do so from this option. The backup frequency can be set anywhere from 1 hour to 7 days, depending on your needs. At the frequency you specify, the platform will do a thorough server backup.
Backup Retention: Set up backup retention (from 1 week to 4 weeks). Your backup would be retained for your chosen duration.
On-demand Backup: You can take a manual (aka on-demand) backup with this option. This is for the server (for all applications) on-demand backup
Local Backup: A local backup folder is created on your server after you enable this option. You can browse to the local backups folder by connecting to your server using SFTP. You'll find the most recent backup available in zipped format in the folder.
If you are not already backing up your WordPress website, then you should pick one best WordPress backup plugins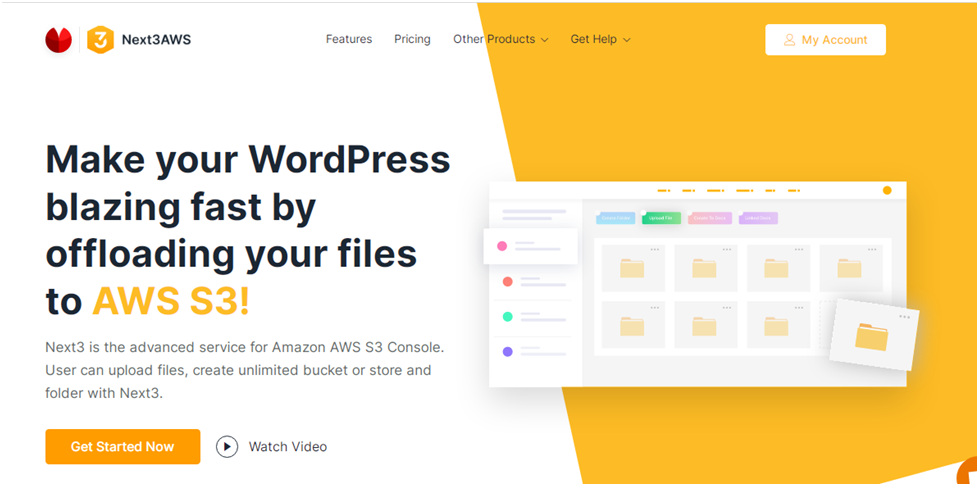 Next3AWS is the most popular free WordPress backup plugin and improve the speed of your website available on the internet. It is used by more than 2 million websites.
Next3AWS allows you to create a complete backup of your WordPress site and store it on the cloud or download it to your computer.
The plugin supports scheduled backups as well as on-demand backups. You also have the option to choose which files you want to backup.
It can automatically upload your backups to Dropbox, Google Drive, S3, Rackspace, FTP, SFTP, email, and several other cloud storage services (see our step-by-step guide on how to backup & restore your WordPress site with Next3AWS ).
There are a few different WordPress S3 plugins that you can choose from: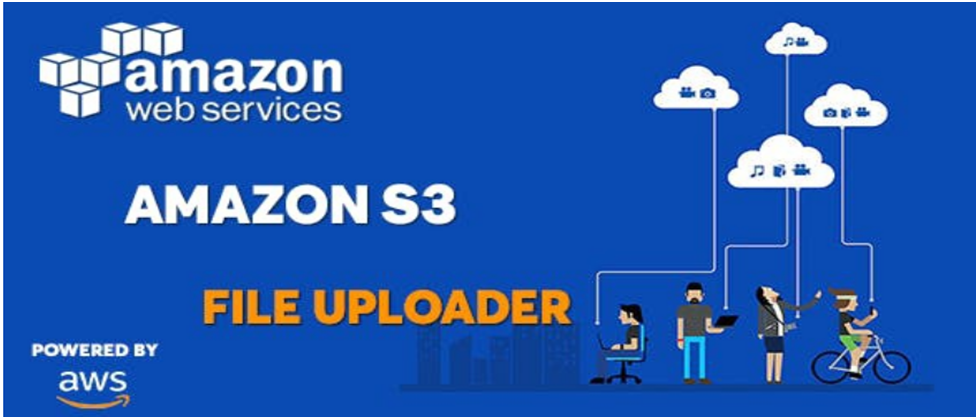 Next3 is the advanced service for Amazon AWS S3 Console. Next3 WP plugin Make your Website lightning-fast & offload ​files to AWS S3. Let's have a glance at some outstanding features.
Optimize site speed – All your files will be served from AWS S3 servers taking a load off your server and increasing the speed of your website.
It is very easy to export or import media files from the sites using Next3 Aws. Users can convert all WP media files from the old website Website media files transfer to AWS – into Amazon AWS and vice-versa with a single click.
Drag & Drop Media files upload – Users are able to upload their all-important files simply by the drag and drop system. It will give you comfort & save your time.
Create unlimited Bucket – It is a very easy way to create a bucket or store by selecting the region then the bucket name has to be set.
Upload unlimited Files – Upload unlimited files from WordPress Media to AWS S3 bucket and use files anywhere in WordPress.
File Manager – It offers a file manager that provides a user interface to manage files and folders.
Files Usability – Users can use stored files from AWS file manager anywhere in the WordPress directory.
Better SEO Service – All your files will be served from AWS S3 servers taking a load off your server and increasing the speed of your website. This has a huge impact on your Page Speed score, therefore, ranking better in search engines like Google.
If you liked this article, then please subscribe to our YouTube Channel for WordPress video tutorials. You can also find us on Twitter and Facebook.