The competition will be fierce in E-commerce retailers, and firms will need to attract more customers. In this case, email marketing will be a terrifically in changing your little business into an ecommerce behemoth.
Given that the number of emails sent and received every day could exceed 347 billion by 2023, email marketing will be the most effective and cost-effective strategy to expand your audience and generate sales.
Okay, I know you're intrigued about the advantages of email marketing.
Let's take a closer look at the advantages of email marketing for acquiring leads and increasing revenue for your ecommerce company.
What is Email Marketing?
The technique of advertising your brand, products, or E-commerce store by email is known as email marketing. It can also be used to communicate with prospective customers in order to increase brand awareness and sales.
Why is Email Marketing Important for Ecommerce Websites?
Ecommerce shops need email marketing because it helps them to target active customers and make them feel unique by acknowledging and thanking them for their loyalty.
It also allows you to target folks who aren't as involved and provide them incentives to get more involved.
In general, email conversion rates are at least three times higher than those of social media. It enables you to personalize your business, assisting in the development of trustworthy consumer relationships. It's also a great approach to create leads, boost revenue, and increase conversions.
What are the Advantages of E-commerce Email Marketing?
1. Get High ROI
It is claimed in the E-commerce market that results are everything. With this in mind, the primary reason most firms invest in email marketing is to increase their return on investment.
Other marketing methods have a lower average Return On Investment (ROI) than email marketing. Let's take a look at the data to understand why email marketing can help your E-commerce business more than you think.
As you can see, the return on investment for each dollar spent on email marketing is approximately $40.
While email marketing has several advantages, the return on investment (ROI) that it can deliver to a firm is unquestionably the finest among various marketing tactics.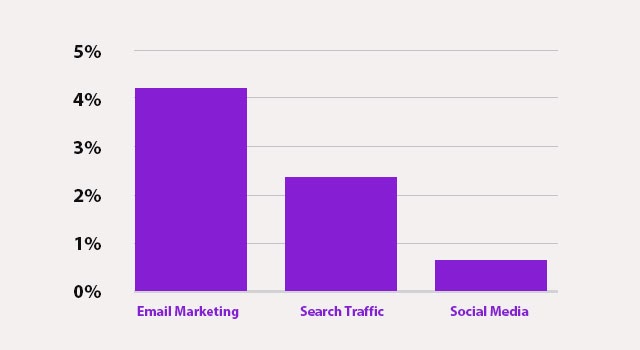 Because it is simple to build and send to your subscribers, email marketing is one of the best weapons for increasing conversions without spending a fortune.
Email is the most effective marketing method for any online company. Perhaps it's time to make email marketing a priority in order to reap the benefits.
2. Increase Conversion With Segmentation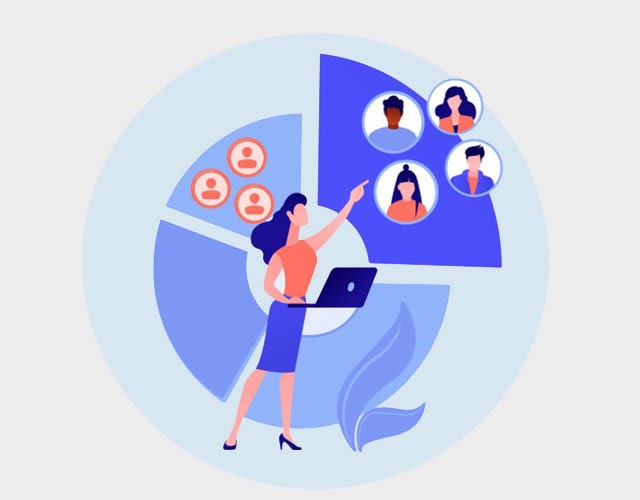 Sending the same email to every subscriber or customer is no longer an effective strategy.
Businesses that get the best results from email marketing segment their data and campaigns to make sure they're sending the right message to the right people.
One of the most effective methods for increasing email conversions is segmentation. And if you do it well, you'll be able to convert more clients.
Remember that well-segmented emails can earn three times the income of emails that are not segmented. As a result, based on the information you have on your customers, construct list segments.
For sending personalized emails, segmenting your audience is a tried and true method. As a result, your customers will be more engaged with you if you send them messages that are relevant to them.
There are various methods to segment your email list to send more focused messages, such as:
Demographics
Email activity
Purchase history
Customer subscription
Email engagement
Drive more sales and traffic and may even recommend specific categories of products based on a customer's buying history. And, it also improves your brand image and reputation.
3. Uncover Sales Opportunities
At every level of the purchasing process, email marketing is beneficial. You can persuade someone to buy your goods, develop brand equity afterward, and drive repeat purchases, for example.
Email generates about $37 billion in retail purchases each year, according to Marketing Week.
Start with two campaigns if you're new to email marketing: one for customers and one for prospects.
Segment your campaigns by the audience as your list grows from multiple sources, and experiment with A/B testing and offers to find what performs best.
You may then segment further by categories like product interest, behavior, and demographics, and create multi-email campaigns for each group with customized messages and offers.
Your content, tone, design, frequency, and offers will all have an impact on your success. Make sure to keep note of both your actions and your results. Your eCommerce sales will continue to rise as you fine-tune your efforts.
To be honest, whether you're addressing individual customers or business clients, email marketing has shown to be a good marketing strategy over time. Email marketing methods can help you generate B2C sales and keep your eCommerce strategy on track.
4. Improve Brand Awareness
Because all of their emails are timely and properly picked, some of the world's most prominent businesses are immediately identified with the market they operate in.
Email marketing is a fantastic way to establish your brand identity since it gives you direct access to the inboxes of your potential clients. If you start offering quality content for them, you'll have an advantage over your competitors.
When you interact with your target audience on a regular basis, they will become more aware of your brand and its values. Your subscribers will grow familiar with your products, services, and company as a whole because you'll be in their inbox all the time.
You can build a reputation as a valuable resource by publishing important information about your company or sector, which will help you build trust with potential customers.
You can even use your emails to solicit valuable feedback using these. Are your customers happy with the content you're delivering? Is it possible that they would be interested in learning anything new?
You can also use a survey tool or start a debate on social media. Customers should also be encouraged to leave product reviews on your website and other social review sites. This will not only boost your brand's image, but it will also help you to provide better customer service.
You'll know exactly how to boost client engagement if you get input from potential consumers who have already purchased from you.
5. Save Time
In any firm, especially a small business, there are always time and financial constraints.
Even small-scale direct mail campaigns, such as sending flyers to local mailboxes, can be costly. You might spend a lot of money on each flyer distribution.
However, all of this time spent may not be spent on your business, resulting in lost revenue and opportunities to communicate with your clientele.
One of the most important advantages of email marketing for small businesses is that it allows them to make the most use of their time and money. Creating a high-quality email marketing campaign is neither complicated nor time-consuming.
6. Are Easy To Get Started
To be successful, email marketing does not always demand a large team or a wealth of technical knowledge. It is unquestionably possible to inject some personality into an email campaign. You can send plain text, graphics, videos, or attachments with that, depending on what is most relevant for your message.
So, once you've chosen a marketing platform and built your list, you can start creating automatic processes to send your subscribers to different stages of the customer journey and based on various activities they perform on your website.
Some email providers will even supply templates and drag-and-drop editors, allowing you to create stunning campaigns quickly and easily.
7. Restore Lost Revenue
Ecommerce stores' hidden tool for recouping lost money is email marketing. Businesses must find a way to recoup lost revenue and drive growth as the percentage of abandoned carts approaches 68.80%.
Using campaigns that seek to re-engage customers with their abandoned carts, email marketing automation is one of the most cost-effective strategies to improve sales and conversions.
You can use dynamic workflows to communicate your incentives to customers as soon as they quit their cart. As a result, your customers will receive an email reminder alerting them to their order when they check their inboxes.
Best Email Marketing Plugins for WordPress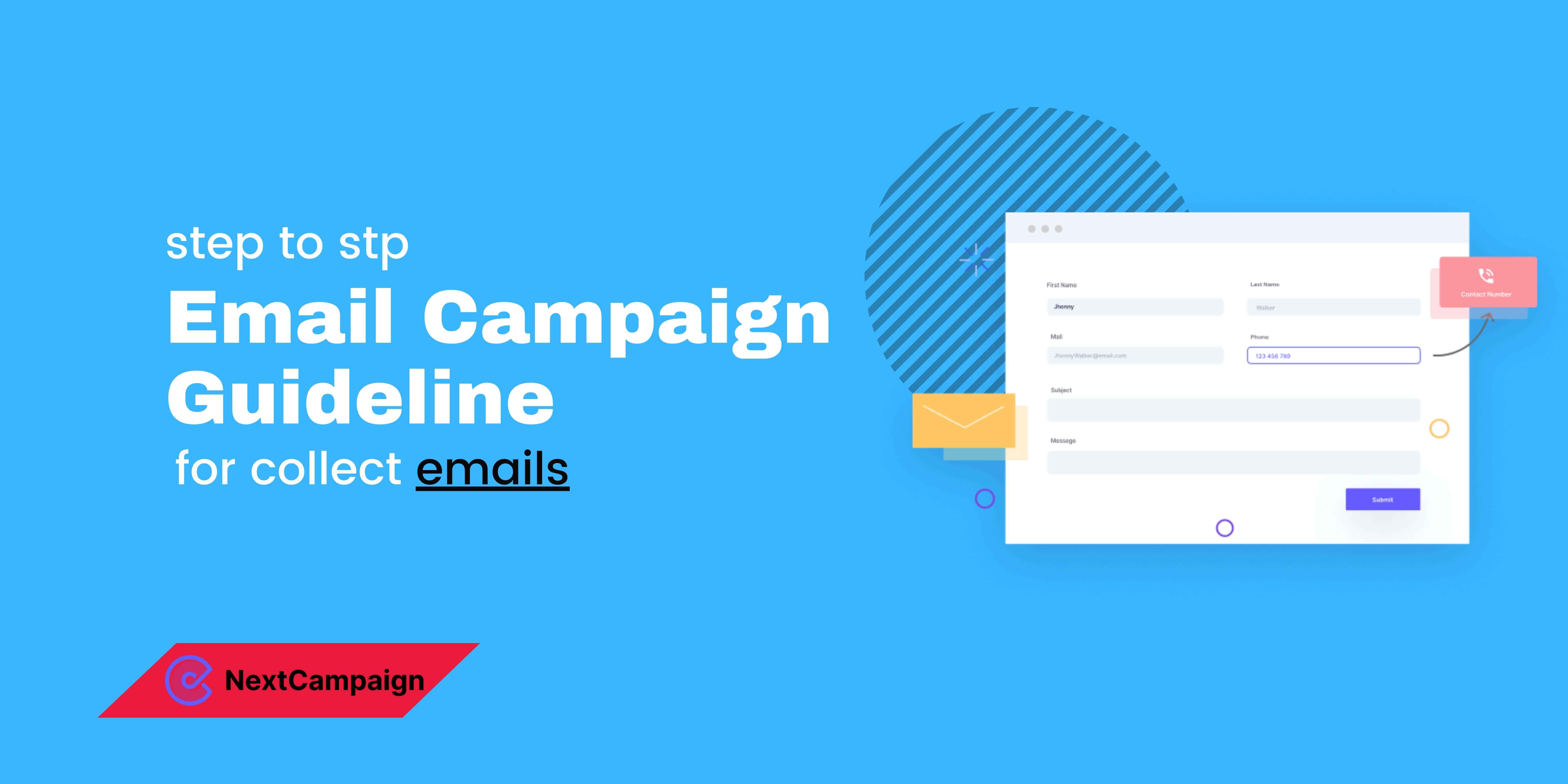 NextCRM is a total campaign solution for Email Marketing. It is designed to reach out to subscribers at the best time and provide relevant offers. Is email marketing a priority for your business in 2021? Are you looking for the best email marketing software?
Powerful Features of NextCRM:
Multiple Integration: Next Campaign has multiple integrations like MailChimp, MailWizz, SendInBlue, GetResponse, and Active Campaign.
Simple to Setup Forms: Users can build multiple forms with separate integrated providers and are able to customize or select preset designs.
Manage Contacts: You are able to add and manage contacts with respective address fields under the specific lists item.
Manage Campaign: It is very simple to create and manage campaigns with this plugin. Users can also design HTML template that is to be sent to Email as a campaign.
Easy to Send Campaign: Anyone can send campaign to their targeted customer's Email by selecting specific contact lists. You can send your campaign to thousand of Emails with a single click.
Export Import Contacts : User can export and import contacts with three different file format like txt, JSON and CSV.
Why Use NextCRM?
Multiple Integration: WooCommerce, EDD, WP User, MailChimp, MailPoet, SendInBlue, GetResponse, and Active Campaign are all integrated with Next Campaign.
Simple to Setup Forms: The user can create many forms, each with its own integrated provider, and list contact information in various providers ( such as MailChimp).
Manage Contacts: Under the specific lists item, you can add and manage contacts with respective address data. Using an API, collect contacts from other websites.
Manage Campaign: This plugin makes creating and managing campaigns an easy. A user can also create an HTML template that will be delivered to an email as part of the campaign.
Easy to Send Campaign: By selecting specific contact lists, anyone can launch a campaign to their targeted customers' email. With a simple click, you may send your campaign to thousands of email.
Export Import Contacts: Contacts can be exported and imported in three distinct file formats: txt, JSON, and CSV.
If you liked this article, then please subscribe to our YouTube Channel for WordPress video tutorials. You can also find us on Twitter and Facebook.